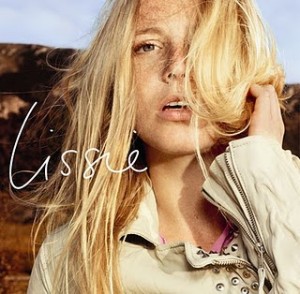 Lissie Maurus has recently hit our shores in a support slot for Megan Washington and also to headline her own intimate gigs across Australia.
Coming off the back of a successful 2010 and an ever growing fan base in 2011, Lissie is one to watch.  She played SXSW earlier this year and had rave reviews in the UK following her appearance on the Later with Jools Holland show.
Her album 'Catching a Tiger' is packed with quality folk, blues and country tracks that were recorded in Nashville, TN, with Jacquire King (Kings of Leon, Norah Jones, Modest Mouse) & in Asheville, NC, with Bill Reynolds (of Band of Horses).
Her track 'When I'm Alone' was voted as the Editor's Choice Song of The Year for 2010 on iTunes in the US and Paste Magazine picked her as the #1 best new solo artist for 2010.  Lissie is also acquiring a cult following for acoustic covers that have received over half a million hits on Youtube.  The tracks include Lady Gaga's Bad Romance, Kid Cudi's Pursuit of Happiness and more recently an excellent rendition of Led Zeppelin's Stairway to Heaven.
Lissie supported Megan Washington at the sold out gig at The Forum on Friday 29th April and is also headlining an intimate gig at Northcote Social Club on Thursday 19th May.  If you didn't get tickets for the fine double bill at The Forum or have the chance where ever you are to get tickets to her up and coming shows, I suggest you pick up tickets to see Lissie whilst you can as it will not be long before the chance to see her in an intimate venue will be long gone.  Particularly as she is being supported by the quality band 'Owl Eyes' at Northcote.
Her debut album Catching a Tiger is out now.
"Catching a Tiger is a debut that dreams beyond typical new artist parameters… she sounds like one of the greatest female vocalists of a generation, arguably without even really trying." – BBC Music
"…A present day icon for lovers of both blues, folk, and country." – Q Magazine
Check out Lissie on her official site below:
Lissie Official Website
Lissie MySpace
Lissie Facebook