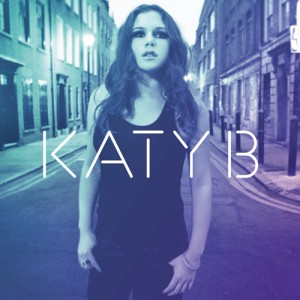 I'll start with this… this album sounds like an undiscovered grimey Sugababes and Ms. Dynamite collaboration album when they were in their prime, with a dubstep and garage edge that pinches a sound or two from some good early 90's house.
Although Katy B (real name Kathleen Brien) has been getting rave reviews in the UK (the album debuted at number 2 in the UK), this album hasn't received the same attention in Australia…but it should.  It's a corker!!!
The Album 'On a Mission' was released in the UK in April 2011, Australia in May and is due to be released in the USA later this year.  The singles featured on the album include 'Katy On a Mission' which was produced by Benga and 'Lights On' which features Ms. Dynamite.  Both tracks peaked in the UK within the top 5.
Katy B supported Tinie Tempah on his Spring 2011 tour and she is currently on her debut concert tour across Europe until September, when she returns to the UK to tour in October.
It is a difficult one to give you standout tracks from the album as they are all high in quality and the album is full of potential singles.
It is great to hear an album from a female UK singer that isn't in the 'sounds like Lily Allen or Amy Winehouse' bracket.  This album is a strong album full of great songs and is definitely the sound of 2011 for me.  I imagine that it will be a great dubstep grimey garage anthem year in the UK in 2011 with 'On a Mission' playing in many a household.
I recommend you give it a listen and ignore the nay sayers.  This is quality.